Apply now &
Earn $1200+ per week*

delivering around Denver
with your SUV, van, reefer van, or box truck
*Average weekly equivalent for independent contractors with vans
See available jobs
Get new job notifications and choose whichever you like.
Deliver with ease
Navigate using Metrobi App and deliver to drop off locations.
Get paid quickly
Connect your Stripe account and get your earnings easily.
Build your delivery business
Metrobi brings you the clients and lets you focus on growing your business.
9:00-5:00 Routes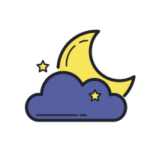 Night Routes
Weekend Routes
Frequently Asked Questions
Fill the form to get started