At Metrobi, we revolutionize how businesses deliver their wholesale products to other businesses by providing a ride-shared local delivery service.
Matt Marra
Ex-Uber | Angel Investor
Brian Denenberg
Sales Advisor | Mentor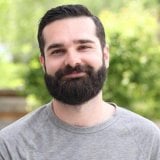 Clement Cazalot
Director of Techstars Boston
Simeon Simeonov
Founder at Swoop | Investor
A message to you from the team
We are a team of entrepreneurs supported by the best startup community in the area. We have advisors who helped many companies to become leaders within their industries. We are driven to change the world. We enjoy solving problems and helping our partners to achieve their goals. We would love you to join our team and be a part of our journey.
Metrobi is one of the 10 companies backed by Techstars Boston in 2019, one of the leading accelerators in the US. We currently operate in the Greater Boston area with an aim to grow our business across the US and overseas. If you want to join a startup with great potential and opportunities, please reach out to us. We welcome people from all backgrounds who have passion, sense of collaboration, and drive to change how things move every day.
SR. FRONTEND DEVELOPER
We have 2 open positions.
Please contact us at info@metrobi.com
The ideal candidate will be responsible for designing, developing, testing, and debugging responsive web and mobile applications for the company. Using React native or React.JS, HTML, and CSS, this candidate will be able to translate user and business needs into functional frontend design.
Responsibilities
Designing, developing, and testing UI for mobile and web applications
Build reusable code and libraries for future use
Accurately translate user and business needs into functional frontend code
Qualifications
3-5 years "professional" experience in frontend (react / react native) development
Familiarity with AWS and Firebase is a plus
Familiarity using Scrum/Agile development methodologies
Experience building object oriented web applications in JavaScript, HTML5, and CSS3
Experience working with RESTful JSON APIs
ACCOUNT EXECUTIVE
Please contact us at info@metrobi.com
Role overview
As an Account Executive at Metrobi, you will be the face of our company, introducing our revolutionary solution to the Boston market. You will have visibility to all aspects of our business, have access to the best startup community in the area, and work directly with best-in-class colleagues and advisors.
Your day to day work is to attract potential businesses in the area to become one of our partners and deepen the relationship with current customers.
What you will be doing
Utilizing various sales methods – door-to-door, cold-calling, expos, referrals – to reach potential customers and attract them to try/use our service
Understand customer needs and explain to them the best ways to benefit from Metrobi
Work with Operations to onboard customers and provide a seamless experience
Meet individual and team sales goals
Track and record metrics throughout the sales process. Actively use CRM.
Attend weekly all hands KPI reviews where product, operations, sales, and business team members openly discuss what we achieved and what we can improve. Be exposed to all parts of the business
Enjoy being a part of a highly motivated, driven and creative team with lots of growth opportunities
What you need
Minimum of 2 years experience selling to small-to-medium-size local businesses; wholesale, food, hospitality, courier industry experience is a big plus.
Ability to own the end-to-end sales cycle
Create a strong bond with operations and product team, give/get feedback
To be a self-starter, ability to work independently and use the limited resources in the best way
Willingness to hustle
Ability to help others when needed and certainly ask for help – hey, we are a team
DELIVERY DRIVER
We are looking for responsible drivers to distribute products promptly to our customers. You will represent our company in a professional and cost-effective manner to increase our profitability and customer satisfaction.
Responsibilities
Deliver a wide variety of items to different businesses using our mobile app
Follow routes and time schedule as set by the customer
Load, unload, prepare, inspect and operate your own delivery vehicle
Use our mobile app to log deliveries
Skills
Valid driver's license
Own or access to a Sprinter-sized Van or Box Truck or Refrigerated Box Truck
Smartphone with internet
Excellent organizational and time management skills
Good driving record with no traffic violations
Job Type: Contract

Salary: $35.00/hour – $40.00/hour