Why Metrobi Is Better Than a Courier Company
If you're like most businesses, you've probably come to the realization that express delivery for your clients is not just a luxury anymore, but a necessity.
Consumers now expect speedy delivery of a product, preferably within a day or two of their online purchase.
Meeting this expectation presents a challenge. You could recruit and train delivery drivers to work for your company. These drivers would be on call to transport items to their desired location.However, this requires a significant expense in terms of adding people to the payroll and in logistics management.
Another common solution to this problem is contracting with a reliable courier service.
However, this solution is less than ideal for a number of reasons.
Fortunately, there is a better solution: working with Metrobi, a delivery service which goes well beyond what a courier company can typically offer.
Here's how.
For better or worse, the drivers that make your deliveries represent the face of your company. If you are an online store, they may be the only humans that your customers interact with face-to-face. Their power to influence public opinion about your brand should not be underestimated.

Unfortunately, most courier services don't give you any control over the drivers who make your deliveries. You may never even get to meet or interact with these drivers. You have no way of knowing if they are representing your brand to customers in the way that you would choose.

If a driver seems careless, inattentive, or impolite, this unfortunately will give customers the wrong idea about your company. And first impressions are notoriously difficult to overcome.

On the other hand, a delivery driver who is personable, professional and pleasant results in happy customers and an excellent reputation.

It's a huge mistake to leave a matter as important as the choice of delivery drivers up to chance. That's why at Metrobi we give you control over your brand by allowing you to select the drivers you prefer.

You can evaluate our drivers on your own terms and select the ones that you feel are the best match for your brand.

This just seems like a no-brainer to us. If a delivery driver represents you to the public, why shouldn't you get to choose them?

After all, no one else should have any control over the image you project to customers. Even if you can't control anything else, you should be able to have some control over that.

This of course translates to better customer service because you have the opportunity to communicate to your drivers exactly what you and your customers need. It means that nothing is left to chance. You will have happier customers who will order from you again and again.

It also gives you the opportunity to build a relationship with your drivers. If you understand each other, your drivers will feel more invested in doing good work for your company. And that's truly a win-win.

Most importantly, it gives you ownership of your successes and failures. If the delivery goes well, it's because you chose the right driver. If it doesn't go well, that's on you, too.

Finally, choosing your own delivery drivers means that your customers will see the same friendly faces each time they receive a delivery from you. Your drivers will remember their names and even some of their previous orders. And that helps cement your own relationship with them.

Helpfully, Metrobi offers an app that allows you to gauge how well your drivers are doing and make adjustments as necessary. You'll be able to tell which drivers are making their deliveries on time, and which may need to improve their performance.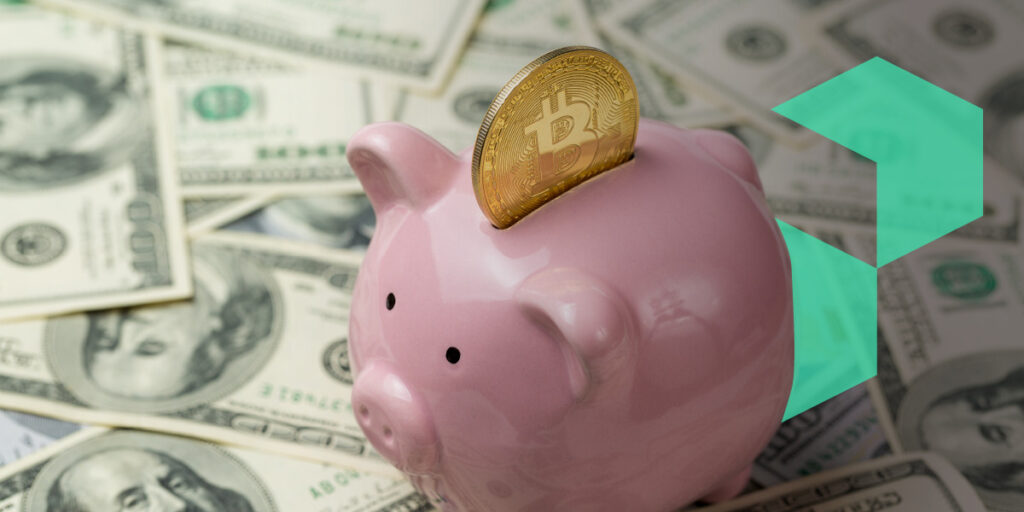 If you're planning to contract with a courier service, you already know that this decision represents some extra cost.

You'll do your due diligence in talking with the company, finding out what services they offer, and getting prices for the various packages and features that you want to use.

Then of course, you build those figures into your budget so you can plan the best way to absorb these costs.

Unfortunately, you may find something happens that you did not expect: hidden fees.

These are extra costs that the courier company sneaks in, only billing you for them after the fact.

It may be just a little bit here and a little bit there, but if you're using their courier service frequently, it can really add up.

And it's not only the money you've lost (although that is important), but also your trust in that courier company. If they were dishonest with you (even a little) about their pricing structure, it becomes difficult to trust them with anything else.

If you work with Metrobi, you don't need to worry about that. We tell you up front what your costs are going to be.

You know exactly how much your drivers are paid and what services they are compensated for.

Not only that, but you even get some control over how much your drivers are paid for their services.

This transparency in pricing brings huge benefits for your business. Most importantly, you can formulate a budget with confidence, knowing that what you plan to pay for deliveries is exactly what you will pay.

Ultimately, any added cost ends up getting passed along to your customers. And while most won't mind paying a bit extra for the convenience of express delivery to their door, they may balk when the reasons for this added cost are not clearly spelled out to them.

We know that customers feel deceived if a price hike is passed along to them without any explanation.

With Metrobi, we give clear information about what you're paying for, so you can provide that same clarity to your customers.

It's much better if you can tell them that you've opted for a special feature which costs extra, or that you're paying your drivers more so that they can provide superior customer service.

This builds their trust in you, showing that you have integrity and that you're not simply raising costs at random because you can.

At Metrobi, we are committed to providing the best value for money. We will always be up-front with you about exactly what you're getting and what you're paying for.

This empowers you to provide the best value for money to your customers while still remaining within your budget.

When everyone knows exactly what to expect, your customers will keep coming back. And everybody wins.
The days of sending an item out for delivery and guessing where it might be any given moment are long gone.

These days, you can access an array of tools and apps to communicate what's going on at every stage of the delivery process.

Your customers can receive up-to-the-minute notifications, informing them when their item is out for delivery and how soon they can expect its arrival.

Customers can easily track the whereabouts of a package right from their phone or laptop.

This knowledge readily available at their fingertips makes the whole experience a delight for your customers, one which they will gladly repeat by purchasing your goods and services again and again.

Unless you're in the business of making deliveries, your company probably doesn't have access to this kind of technology. But Metrobi does.

Here at Metrobi, we have the capability to send notifications to your customers. They will receive an alert when their item is next in line for delivery, when it's out for delivery, and when delivery has been completed.

We also offer real-time tracking so your customer can see the progress that their package is making.

The use of such technology comes with many benefits.

For one thing, it cuts down on labor costs. Our drivers use handheld devices that make payment and proof of delivery a breeze.

Barcode scanners keep track of packages from the moment they leave your warehouse or storage facility.

We can capture customer signatures electronically at the time of delivery and immediately share them with you.

We use software to help you monitor warehouse management, so that you know you're using the most efficient processes.

Route optimization software takes your drivers on the most efficient routes for deliveries, avoiding costly delays.

We're also able to collect data on the routes and delivery times of all our drivers. We use this data to plan deliveries better, saving you time and money.

We store all information about routes and deliveries in an electronic, searchable format. This makes it easy to find the information you need to make your deliveries go as smoothly as possible.

If you need to run a report on your deliveries, we have the technology to do that for you quickly and easily, so you don't have to tie up your own staff in this laborious task.

Another nice benefit to the use of technology is reduced waste of paper. So if you are concerned about your carbon footprint, Metrobi is the way to go.

Finally, the use of technology dramatically reduces errors. Every error that your delivery drivers make results in backtracking and a loss of valuable time and money. With Metrobi's real-time tracking and up-to-the-minute notifications, such costly errors are rare.
A Dedicated Operations Manager
Courier delivery takes a lot of time, and not just the time spent actually making deliveries.

There's a huge amount of organization and planning which must go into ensuring that all deliveries happen in a timely, cost-effective manner.

The coordination of large numbers of drivers and vehicles going in many different directions could easily eat up most of your staff's time.

This takes them away from other more important work that your staff could be doing such as promoting your product, brainstorming new ideas, and managing customer relations.

You may find yourself taking on additional staff in order to better manage all the additional responsibilities which come with adding courier delivery to your offerings.

If this happens, it means additional payroll costs for your business.

Imagine if you could work with a courier express service which not only meets all your courier delivery needs, but manages all your logistic concerns, as well.

Does this sound too good to be true? Not with Metrobi.

When you work with us, we can provide your business with a Dedicated Operations Manager at a fraction of the cost of hiring one on your own.

This individual takes on responsibility for planning, organization and logistics as they relate to delivery.

They can smooth out bottlenecks and delays before they happen, leading to happy customers and happier employees.

While hiring your own Operations Manager may be a worthy investment, still it represents extra payroll costs which may take you beyond your budget.

On average, our customers save about 80% of their time by requesting one of our dedicated Operations Managers to take care of all delivery-related concerns.

This is time which can be channeled towards building your business, making it better than ever.

Your dedicated Operations Manager can monitor drivers, making sure they are working as productively as possible. They can select drivers that are a good fit for your company and then train them in keeping with your company culture and expectations.

They can work with drivers to streamline all processes so that they're as efficient as possible. They can monitor the safety of drivers and vehicles. They can keep all delivery vehicles to a maintenance schedule to minimize breakdowns. And they can prepare reports to give you a snapshot of the success of your delivery procedures.

All of these tasks can be a real drain on your business if you don't have someone dedicated to such picky but essential details.

If you're on the fence about hiring a courier company, even though you know you need it, we urge you to give Metrobi a try.

You'll be surprised at how much time and money you save, the satisfaction of your customers, and the boost in business growth that you'll experience when you work with us.