BoardsByMo delivers with Metrobi.
"When the COVID-19 quarantine started, Mo started preparing homecooked meals and cheeseboards for frontline healthcare workers. Soon after, people started asking if they could purchase cheeseboards for various personal events, date nights, or picnics. Now, BoardsByMo is creating dozens of cheese boards daily for customers. Deliveries are powered by Metrobi."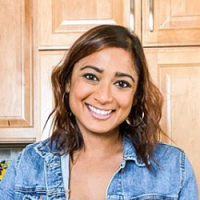 Each month, we pick a charitable organization and donate a portion of our sales towards that cause. In our first month, we donated to the Color of Change organization in honor of the BLM movement. In June, we donated to BAGLY Boston in honor of Pride Month. 
I have a degree in hospitality management and an MBA, and I worked in the restaurant industry for 8 years. I started as a hostess, did everything along the way, and spent the last few years as a restaurant manager. I learned about food safety, inventory, preparation, bookkeeping, and so much more. My passion is authentic food, wine, and understanding how they all fit each other.
When COVID19 quarantine started, I started preparing meals for front-line healthcare workers at various hospitals across the city. They were working crazy hours, I was stuck at home, and it felt like the least I could do to help.
Soon after, people started asking if they could place orders for cheeseboards, or custom spreads for various personal events. My first request was a Mother's Day Board, and this is how BoardsbyMo was created.
Everyone loves a good charcuterie board, but it takes time to assemble, it's expensive to buy all the ingredients for just one board, and you are often left with days worth of leftovers. Our boards get delivered right to your door (or as a gift to someone special!) and all the assembling is done for you!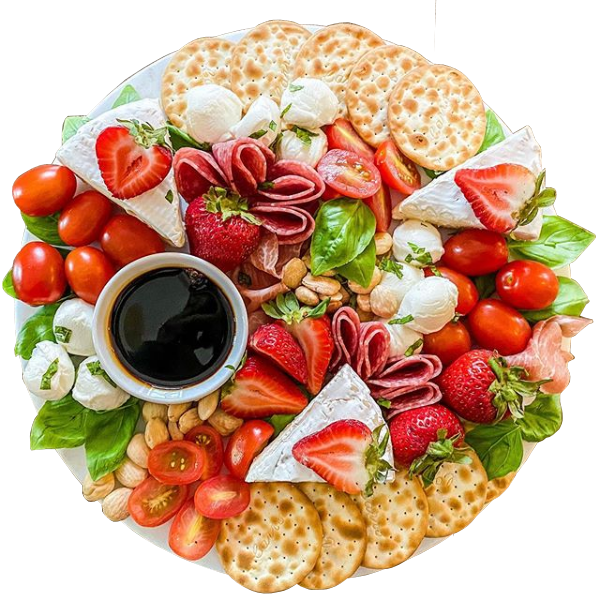 Cheese boards, delivered.
We use fresh and quality ingredients and boards are typically made 1-2 hours prior to delivery. The delivery experience is just as important as the creation of the board since the presentation and sustainability of the perishable ingredients are key. 
Delivery used to take lots of precious time from preparing orders.
Our orders and our customer base is growing at a rapid pace. People love their charcuterie! 
Initially, I was hand delivering all the orders myself so I had to limit the number of orders I could take. Delivery took hours out of my day….and I was lucky because, at the time, there wasn't even any traffic. Between carefully packaging the boxes, figuring out an optimal route in Google Maps, and then actually making the deliveries, it could still easily take 3-4 hours a day. 
By using Metrobi, all I do is the fun part: create the boards for all my wonderful customers! 
With Metrobi, I don't have to
worry about deliveries.
My customers get a great experience and it makes me happy.
I asked all my customers about their feedback just to be sure about the experience.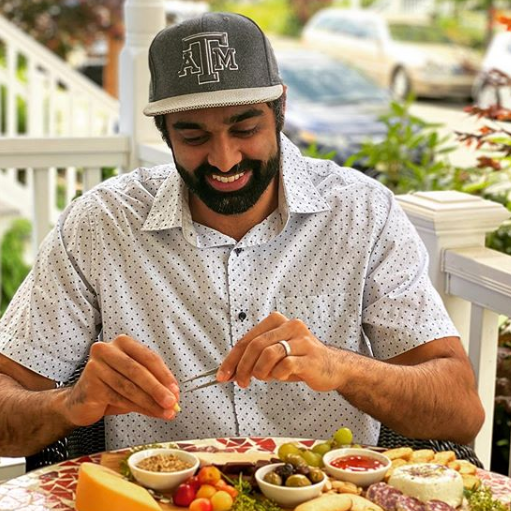 The whole experience is very personable. The driver comes to pick up, he gets packages into the van, and the van is dedicated to my products only. I can follow the delivery progress, driver location, and delivery pictures on the dashboard.
Why BoardsByMo delivers with Metrobi
A lot of people told me to hire a driver on Craigslist. I didn't want a half-solution.
Reliability and communication are really important to me. Metrobi's technology is end-to-end. It enables route planning and delivery notifications for me and my customers.
It is really important for me to track the deliveries and driver location in real-time.
Sign up for case studies and industry news
Only the industry updates you'd like to know, no spam.